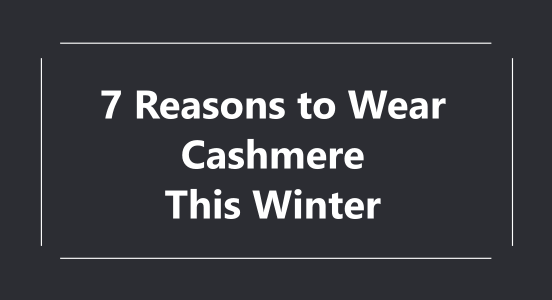 Winter and cold weather have a direct impact on the way people look at least when it comes to their clothing.
Many people think about bulky sweaters, dressing in layers and dark unattractive colors when they think about the winter period.
But, the fact is that you can look equally attractive in your clothes in winter. According to many people, the material you are wearing can significantly affect the appearance of your clothes. That's why more and more people are turning to cashmere clothes and accessories.
Cashmere, or cashmere wool, is a unique fabric that was used for hundreds of years in Asia (in the Kashmir region to be more precise). Today, people can find many different pieces of clothing made from cashmere on the Internet.