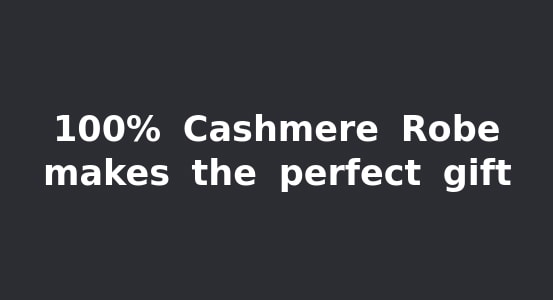 A robe should be comfortable, that is the nature of the garment.
However, loungewear should also be refined and elegant so that the wearer does not end up feeling like a slob.
This is where a cashmere robe comes in.
When lounging about the house, it is important to feel at ease in what one is wearing.
Bath robes are commonly worn in the mornings and evenings, as well as at weekends.
Continue reading 100% Cashmere Robe Makes the Perfect Gift