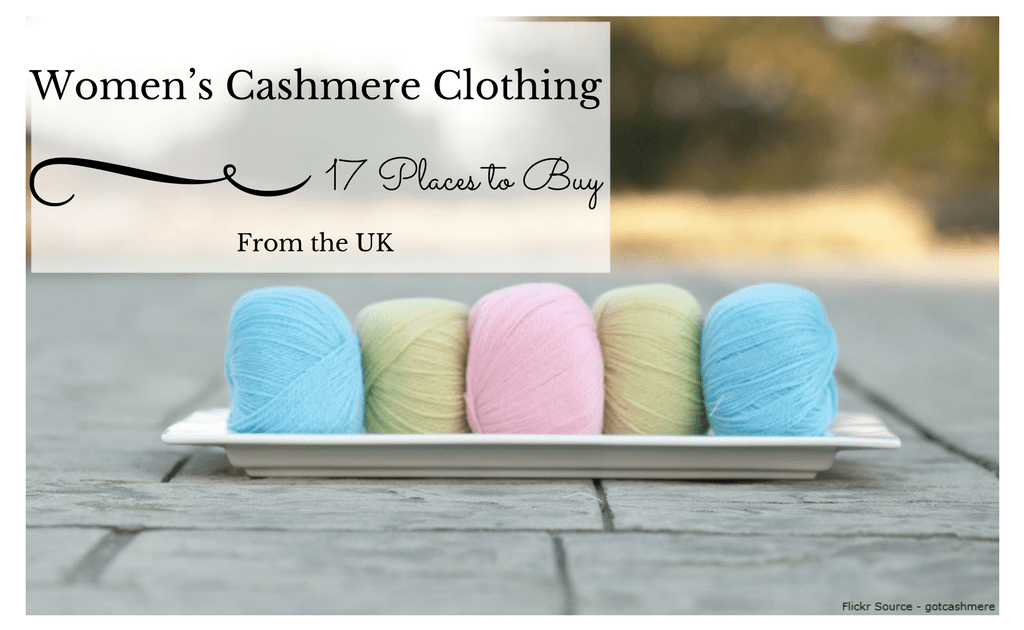 Cashmere garments are made of cashmere wool obtained from the cashmere goats.
This particular fiber is very different from the regular sheep's wool.
Cashmere's fiber is excellent in texture, quality, strong, soft and light. A garment made from the cashmere wool provides more insulation that is three times of sheep's wool.
Cashmere wool is high quality fiber and to make a single sweater it will take two or three goats. Limited production and excellent quality of texture makes it little bit costly.
A garment made of 100% cashmere wool is enough to insulate from the cold temperature.
The production and trading of cashmere garment exits in the Mongolian Empire in the 13th century. The high quality product is no doubt worth of its price.
Here you will find 17 best stores in the UK to buy women's cashmere clothing.
Continue reading 17 Places to Buy Women's Cashmere Clothing from the UK