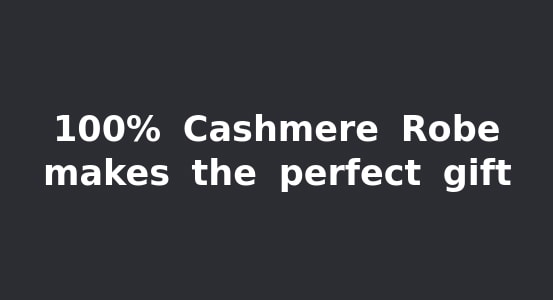 A robe should be comfortable, that is the nature of the garment.
However, loungewear should also be refined and elegant so that the wearer does not end up feeling like a slob.
This is where a cashmere robe comes in.
When lounging about the house, it is important to feel at ease in what one is wearing.
Bath robes are commonly worn in the mornings and evenings, as well as at weekends.

Therefore, it only makes sense to find an item like a cashmere bath robe that is a solid, high quality piece of clothing.
When something is worn on a daily basis it is important to get the best quality possible.
Why Cashmere is the Perfect Material for Robes?
Cashmere is the name of incredibly soft and warm wool obtained from certain breeds of goat.
---
Also read: What is cashmere, where does it come from, and why is cashmere so expensive
---
Cashmere pieces can seem expensive upon first purchasing them, but they work out very well when the price per wear is calculated, as their high quality ensures that items like a men's cashmere robe will last for many years.
Despite its durable and strong nature, cashmere is very lightweight.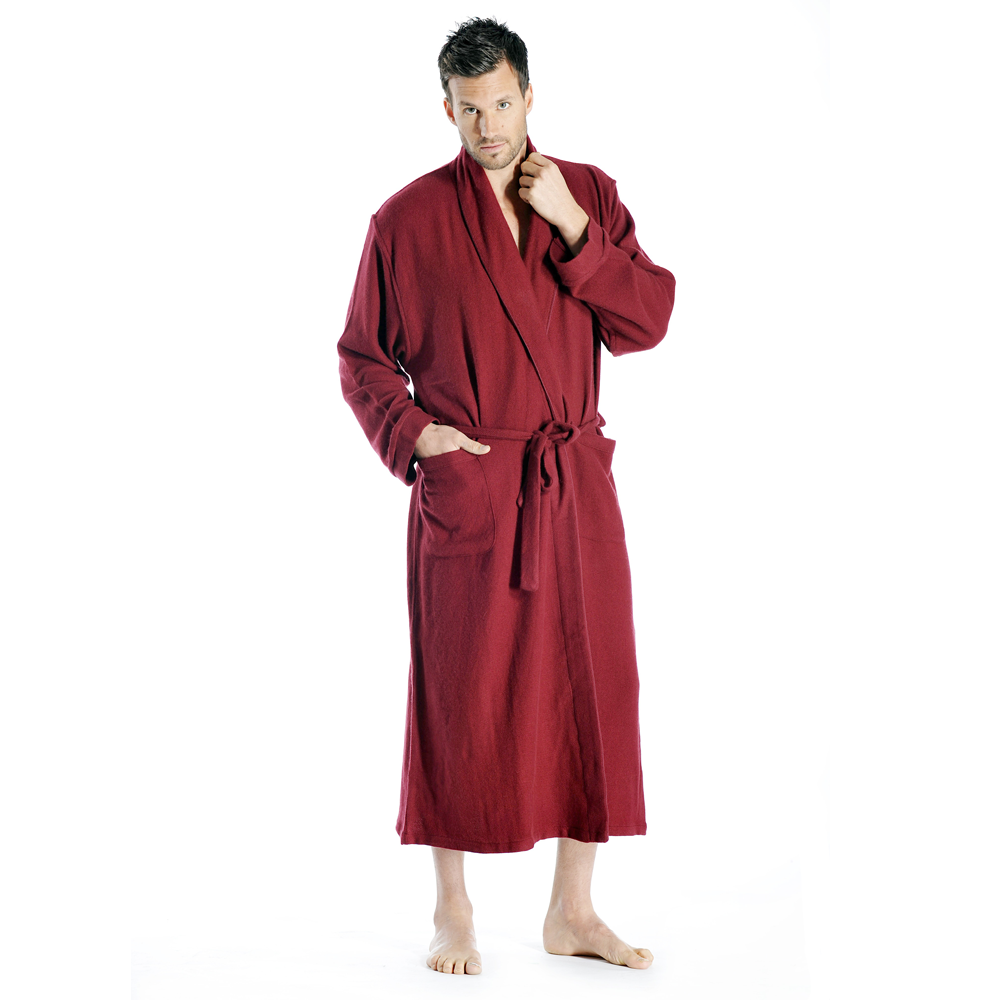 It is not too heavy to wear comfortably for long periods of time.
Although a cashmere robe is warm enough to keep a man or a woman comfortable it is also breathable, making it perfect for extended periods of wear while relaxing.
It is worth noting that cashmere becomes delicate when washed and so any person that makes such a purchase should ensure that he or she is familiar with washing clothing in a gentle manner.
When it comes to the texture, cashmere feels like a very expensive silk.
It is a fine and delicate material that is soft on the skin.
Before everything in this regard, please read our article about cashmere care.
Why a cashmere bath robe is the ideal gift for the love in your life?
People often wonder what to get the man or woman who has everything.
Socks are tedious, and aftershave has been done before.
It's time to consider a cashmere robe.
As we have discussed, a bath robe is an everyday item that is in heavy rotation.
Therefore, it is worth considering updating the everyday.
Adding a little touch of luxury to your love's mundane everyday routine is an amazing gift.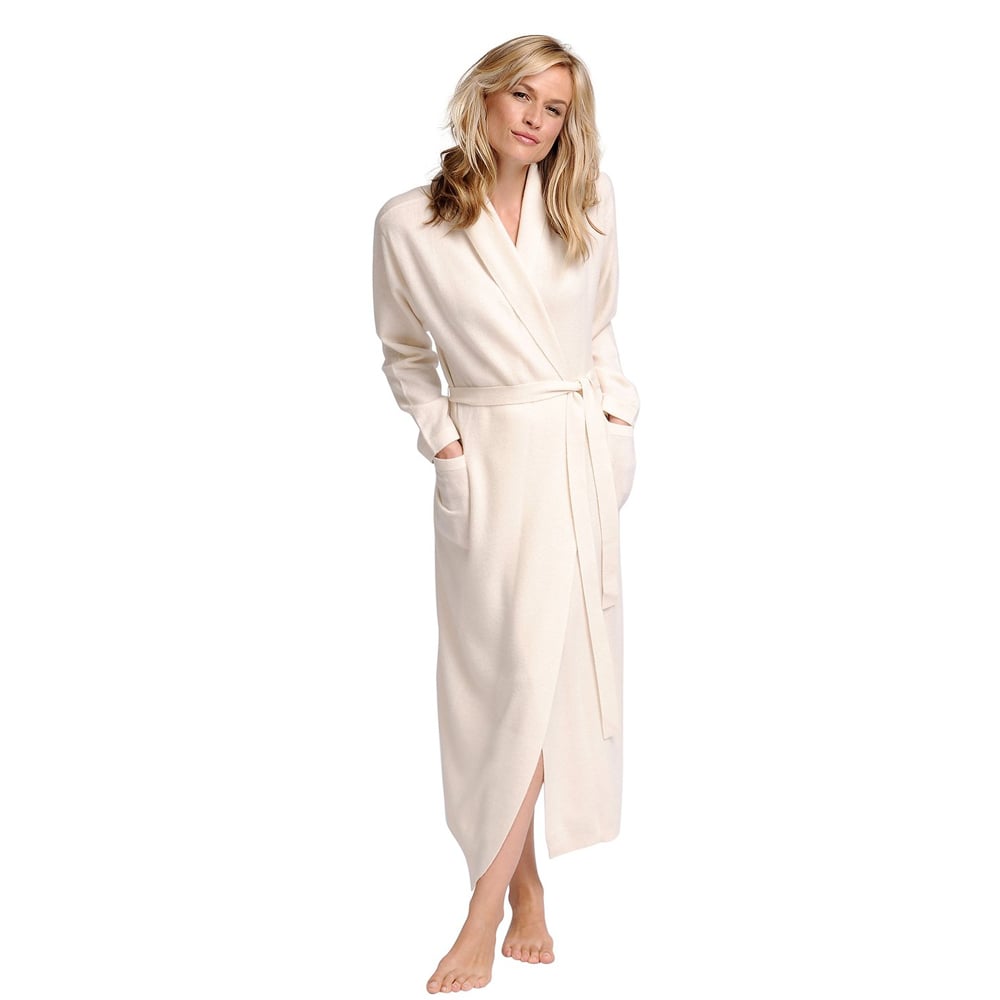 A cashmere bath robe may seem like a needlessly simple gift but it's actually quite imaginative and thoughtful.
A pure cashmere full length robe is something which is both useful and elegant.
The recipient will be reminded of you and your gifting prowess every time they wrap themselves in its warmth to go fetch the newspaper, or relax after a long day at work.
That is certainly a priceless attribute for any gift which makes a cashmere robe a very thoughtful and memorable gift.
A cashmere robe truly is a special gift for any occasion to show your love just how much you care.
On the other hand, with cashmere's irresistible air of luxury who could blame any man or woman for being tempted into treating himself to such an indulgent product!
Want to Know Even More About Cashmere?
Get the latest cashmere trends, news, and best deals on your email.