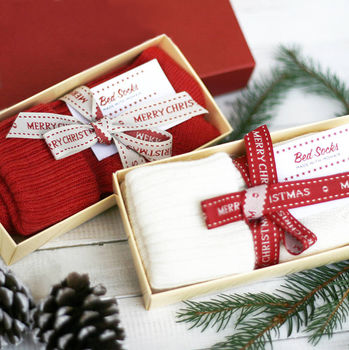 Last update: 03/12/2016 Giving Christmas gifts is one way to wish Merry Christmas to the people who are close to you.
Today, people can't imagine Christmas without the presence of boxes that come with wrappers in different colors.
This is one of the things that make this holiday so special. There are so many different products that can make a good Christmas gift, but those who want to make their loved ones special should definitely consider buying Cashmere gifts for Christmas.
Cashmere is a very special, high-quality wool fabric used in different woolen clothing items.
The following is a list of top 10 Cashmere gifts for Christmas for men and women.
Cashmere Christmas Gifts for Men
1. 3 Ply Mens Cashmere Robe – Knee Length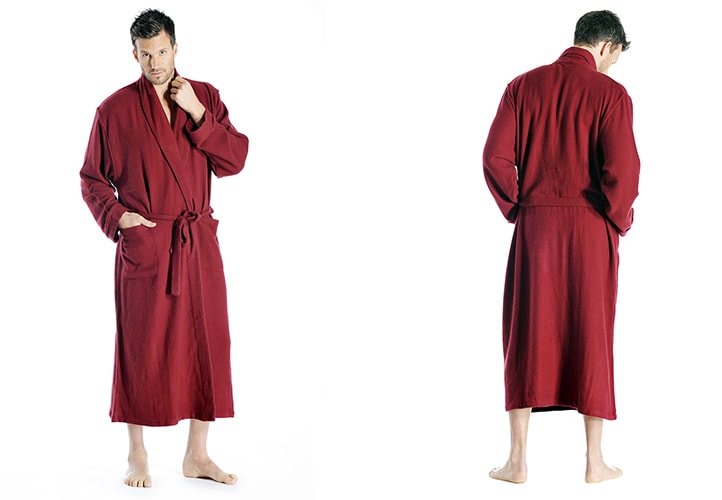 Many fashionistas agree that a men's robe is one of the rare pieces of clothing where the quality of fabric and the comfort have advantage over the style.
However, if you opt for this knee length, 3 Ply men's cashmere robe , you will get all these qualities in one product.
This is a perfect gift for those looking for exceptional comfort and those who want to feel warm regardless of the weather. Cashmere provides natural insulation that makes people feel warm when it is cold and vice versa.
On top of that, you can choose from five different colors – black, burgundy, camel, charcoal, faded pewter and navy. A perfect Xmas gift for a very special man and currently discounted by 50% on Amazon.
2. Bresciani Cashmere Socks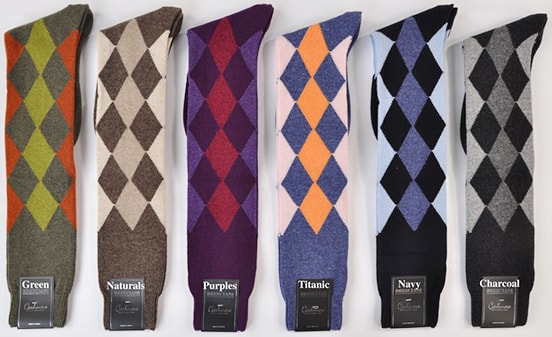 Bresciani produces super-soft socks made of the finest selection of natural yarns, silk, cashmere, wool, cotton, and linen.
For Christmas, we want to emphasize their cashmere socks made of finest and natural cashmere yarns.
Bresicani's over-the-calf socks are truly noble, and offer wonderful warmth on those chilly days after Christmas.
Definitely one of our top picks.
If you want to see more sock models by Bresciani, see our article about Bresciani cashmere socks.
3. Williams Cashmere Men's Cashmere Solid Knit Scarf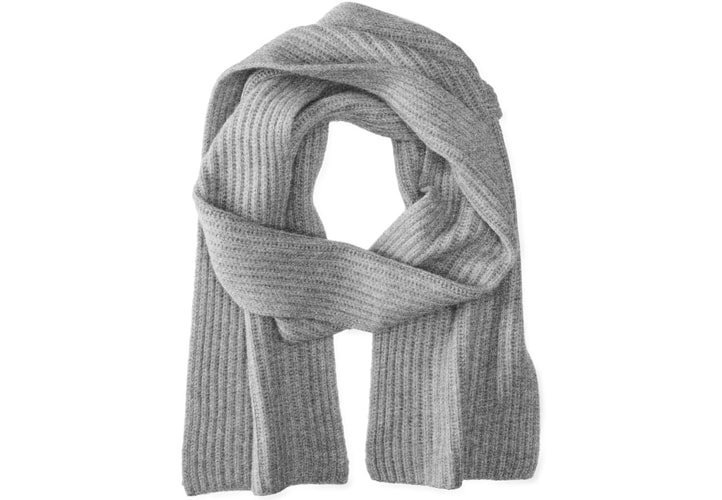 In some cases, all it takes to make a huge difference in people's appearance is a small piece of clothing, and this knit scarf is an excellent example. It is manufactured by Williams Cashmere – a popular brand focused on cashmere products.
This scarf is made from high-quality cashmere and doesn't contain any other fabric. Although it comes only in one size, we are sure that it will fit every man well.
The best part is that this knit scarf is available in almost a dozen of different colors, but the situation changes day-to-day because of the high demand for this cashmere scarf. For real time info for colors and availability, visit this page on Amazon.
4. Black Cashmere V-neck Sweater by Lacoste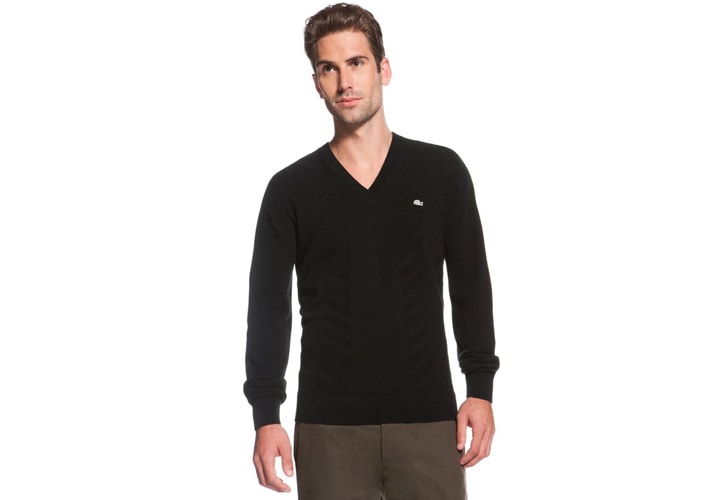 When the evening chill comes, you better put your sweater on.
However, if you want to do this in a fashionable way, consider buying a V-neck sweater like this one.
This V-neck sweater is made from pure cashmere and comes only in one color – black.
Although some people might think that this is a limitation, black color can be matched with almost every other piece of clothing. You can find a good top in dark color or use this sweater alone.
This cashmere V-neck sweater is ideal for men who are looking for simple, yet elegant appearance that will make them stand out from the crowd. And don't forget…it's Lacoste.
If you want to see more men's cashmere sweater ideas, and different colors, see this article.
5. Fishers Finery 100% Pure Cashmere Ribbed Hat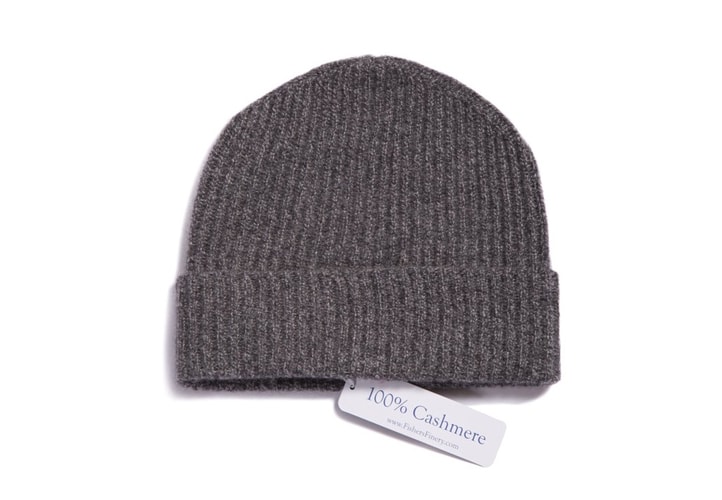 If you want to prepare yourself or some other for the freezing winter period, then you must include a good winter hat in your outfit. Luckily, we have the right suggestion for you – a pure cashmere ribbed hat.
The beautiful and precise pattern of raised bands make the hat look more interesting and the fabric guarantees good protection from the freezing temperatures typical for the winter period.
The manufacturer has used 2-ply cashmere in this hat for maximum protection. It is worth mentioning that this is a medium-heavy weight hat, but the weight won't affect the comfort.
Men can wear it for hours without any problems. Beautiful Christmas gift for any men.
Cashmere Christmas Gifts for Women
1. 100% Cashmere Cable Knit Socks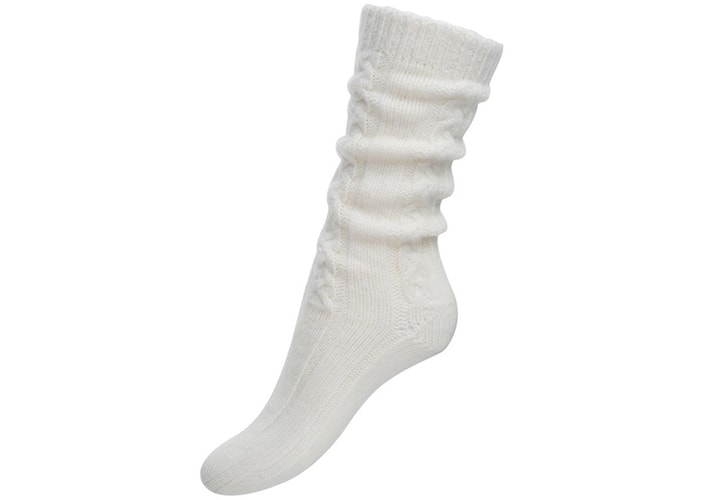 Socks are one of the basic elements of clothing regardless of the fashion style we are following.
Many women spend the vast majority of the day in their socks and shoes and this is why it is crucial to look for socks that provide great comfort and socks that won't cause any unpleasant situations like skin irritation or odor.
This specific pair of knit socks for ladies is made of 100% cashmere fabric. These cable knitted (special knitting technique) are available in many different colors including pink, white and blue.
Finally, these 3-ply socks manufactured by Scotland Shop, guarantee optimal temperature for the feet. A beautiful and cozy gift for Christmas.
2. Cashmere Touch Screen Gloves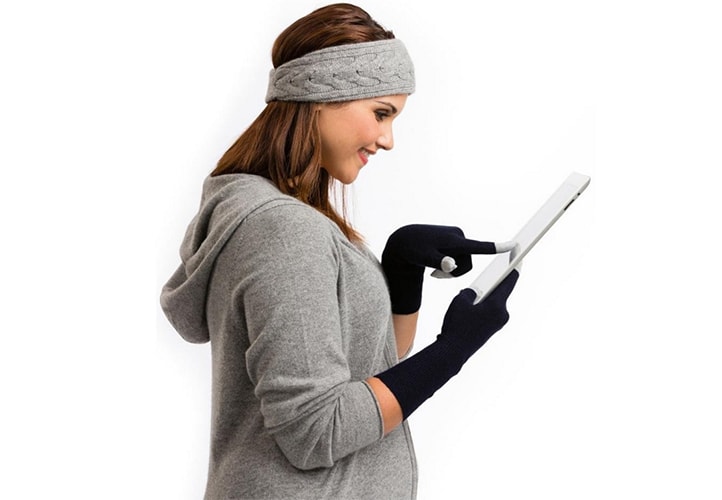 The fast advance of technology has affected our lives in many ways and it seems that this progress has resulted in the emergence of some completely new types of clothing.
These cashmere touch screen gloves are specially designed for female tech fans.
If you know a special lady that cannot live without her tablet or smartphone, then these touch screen gloves are a must for her. Now she can use her mobile device wherever she want without worrying about her fingers.
With the help of these gloves, the fingers will be safe from the cold weather. You can select between three colors – black, gray and navy.
3. NOVAWO Extra Large 78″x27″ Soft Cashmere and Wool Shawl Wrap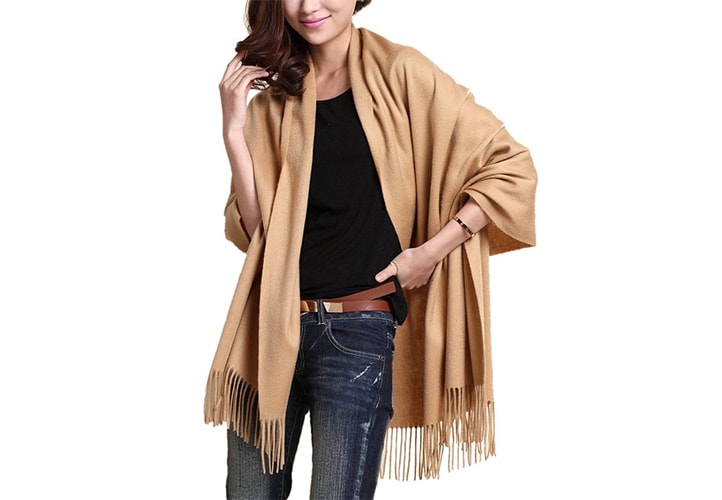 Now here's a piece of clothing that can be used on top of many different sweaters, shirts and blouses.
This is a great way to enrich someone's appearance and get the warmth needed during the winter period. Shawl wraps are quite popular these days because they don't require any special preparation before putting them on yourself.
When we are talking about cashmere shawl wraps like this one, you can expect good insulation and a piece of clothing that will last for a very long period of time. the lady in front of you will be surprised how soft and cozy cashmere can be.
The fringed ends represent the shawl and make this item more interesting. This product is available in several colors, for any taste.
4. Fishers Finery 100% Pure Cashmere Newport Beanie The Ultimate Slouchy Beanie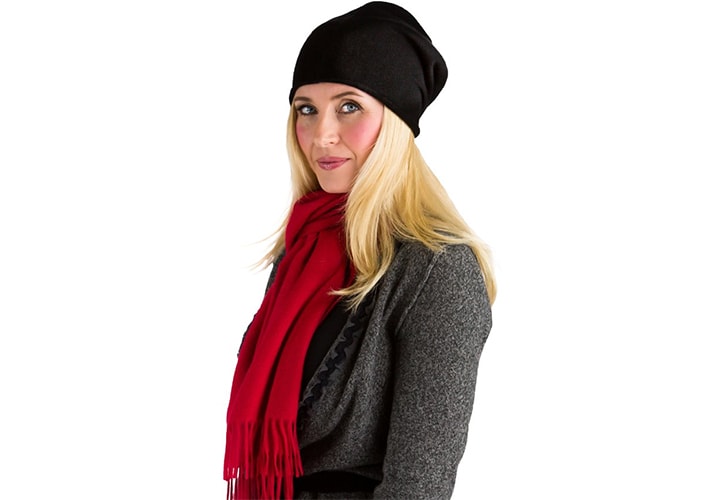 In areas with cold climate, beanies are considered to be a part of the basic outfit of both men and women of all ages.
This beanie is made of fine cashmere which guarantees excellent protection from the cold. However, this is not the only reason why this Fishers Finery product is so popular.
This beanie is simple (comes with simple knit) and stylish because of the elegant appearance. The designers have used 2-ply cashmere for this model. Besides the regular colors used in beanies like black, gray and white, this cashmere beanie is available in more bright colors like green and orange.
5. Minnie Rose Women's Cashmere Ruana Sweater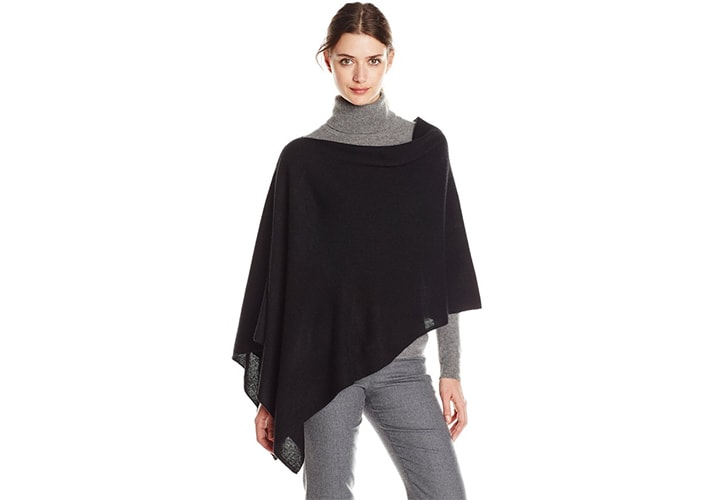 Now here's another excellent piece of clothing that can be thrown on the days when the weather is a little bit cooler. This is not a sweater that can be used only in winter.
Many women find it useful in the transitional seasons too. It comes with ¾ sleeves and you can position it in any way you want with a couple of simple moves.
Needless to say, the cashmere fabric is here to provide the necessary warmth and relaxation, while the cowl neckline brings additional comfort.
This cashmere Ruana sweater is made by Minnie Rose a company that has huge experience in cashmere products. It is available in two colors suitable for both elegant and casual outfits.
We hope that these suggestions will help you find the right Christmas gift for your close ones. Subscribe bellow to get more article like this in your inbox.
Want to Know Even More About Cashmere?
Get the latest cashmere trends, news, and best deals on your email.